Surf's up at Seaside Pediatrics
The physicians and staff of Seaside Pediatrics are dedicated to providing quality medical care and health maintenance for infants, children and adolescents in a small office setting. We pride ourselves on having a small staff that provides excellent care with a personal touch.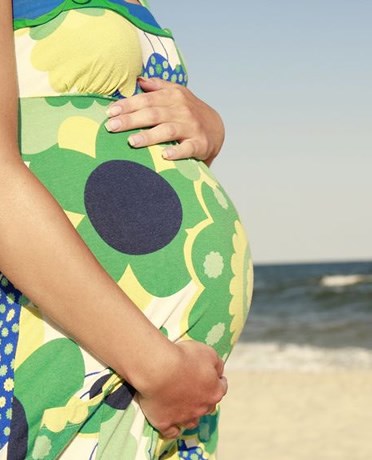 Expectant Parent's Meetings:
Expectant parents are invited to join our providers at one of our monthly Expectant Parent's Meetings. You will have the opportunity to speak with them and ask any questions you may have. Upcoming meetings are scheduled for:
October 22nd

November 19th
December 17th
In order for your new baby to join our practice, you must call to register and attend one of these monthly meetings. We ask that you come to the meeting in the month or two preceding your due date. The number of newborns accepted into our practice each month is limited. Seaside Pediatrics Updates
10/13/15 Flu Vaccine Update: We pre-ordered flu vaccine last spring, in order to be ready to vaccinate all of our patients this fall. We have just been notified by our flu vaccine supplier that the FDA has held up the release of their vaccine, and that we should expect much later ship dates than usual. We have been notified that we may not receive more vaccine until the beginning of January, which is late for most children to be vaccinated this flu season. We have also been told that they may release small batches at a time, but they can't give us ship dates or even possible ship dates at this time. The bottom line is that they are at the mercy of the FDA releasing the vaccine, so they don't know when it will be. We will post updates here as we get them. We are taking names on a waiting list, but because of the uncertainty with the supply, Dr. Horger is recommending that parents try to get a flu vaccine for their child elsewhere if available.